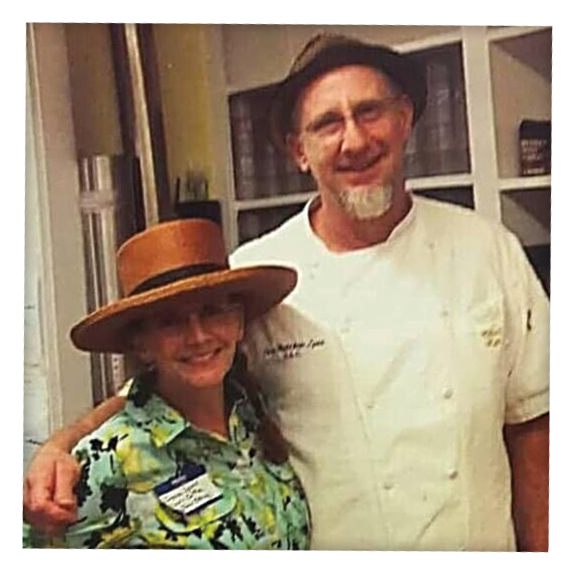 On May 15th, 2015 Chefs Matthew T. Lynn, CEC and Jessica D. Lynn, NTP took ownership of Ellen's Café. They met at the Culinary Institute of America, Hyde Park New York in 1994 and quickly decided that their dream was to own and operate a quaint restaurant in the heart of a historical district such as Old Town Spring. They traveled the world and the United States working for world renowned restaurants such as Sign of the Dove and The Monkey Bar in New York City, Coyote Café in Santa Fe, New Mexico, and The Brownstone, The Tasting Room, Café Express, and Lynn's Steakhouse right here in Houston. Matthew and Jessica have 30 plus years combined experience in the restaurant and hospitality industry.

Family brought them back to Texas and they have spent the last 7 years searching for just the right spot to make their restaurant ownership dreams come true. While Matthew and Jessica have traveled and worked far and wide, they bring with them a southern hospitality that comes from being born and raised in the South. Jessica grew up in Beaumont, Texas and Matthew was born in Oklahoma City and spent most of his formative years in Houma, Louisiana. Jessica is a graduate of Texas A&M University and Matthew is a Certified Executive Chef with the American Culinary Federation.
FEATURED IN "DANG THAT'S GOOD - BEST RESTAURANTS IN TEXAS"